CANCELLATION OF THE 2013 WILLY2BILLY
It is with sincere regret that we announce the cancellation of the 2013 Willy2Billy. This is not as a result of the Hawkesbury Council (who have been working with us to overcome last years issues), but rather Mother Nature, who has battered our region with extraordinary heavy rain in the last two months. Several sections of Mt Irvine Road have been washed away and the Bowens Creek Bridge was severely damaged. We would like to thank all our previous entrants, and the running community in general, for their continued support and will keep you informed of our future endeavours and race events.
2011 Result
This is a true country community event with fresh scones at the start, lots of refreshments and snacks throughout the run and a nice hot shower at the end. All money raised directly benefits the local RFS Brigades at Bilpin and Mt Wilson.
Thanks again to all our supporters. The brigade volunteers greatly appreciate your support.
For all enquires please visit our contact page.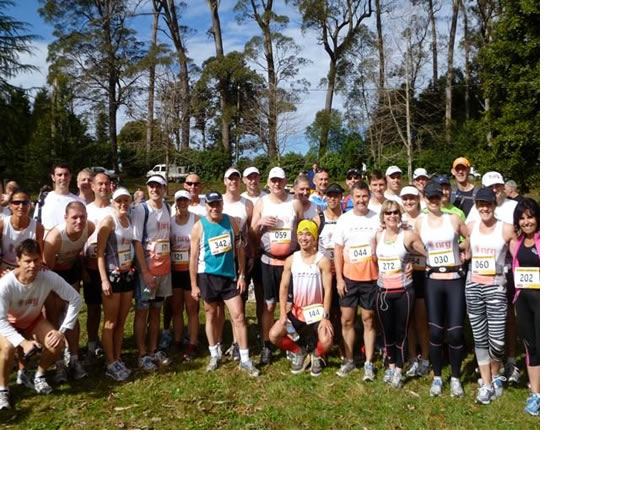 2011 Winning Male Runner Andrew Tuckey

in 02:18:27

2011 Winning Female Beth Cardelli

in 02:40:30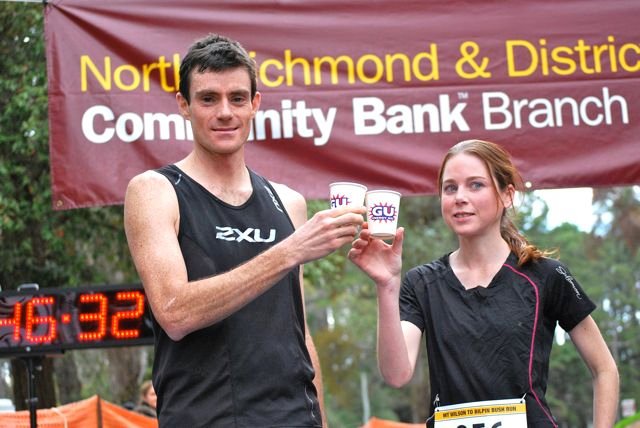 The run was the idea of a former Mt Wilson resident and bush runner Ross Bill. Ross, in his training runs, mapped the course and after 12 months of persistence, in mid 1995, convinced the Bilpin Rural Fire Brigade to organise the event, in conjunction with the Mt Wilson Rural Fire Brigade. The first run was organised in just 3 months with 66 starters, with Andrew Lloyd the winner. The event gained acceptance with runners and continues to grow. We have always tried to make it a "runners run" and welcome constructive comments from runners on how we can improve the experience.
This is a 34.4km event through fire trails, bush tracks, down a dirt road to the valley floor at Bowens Creek then a graded assent for 7 km's up to Bilpin then to the race finish at the Bilpin Community Hall where you will receive a warm reception and a hot shower.
The race record was set by Glen Guzzo in 2004 at 2:07:31
Our thanks again go to our major sponsor, the North Richmond Community Bank® Branch of the Bendigo Bank. Click on their banner below and see what a difference they can make for you.